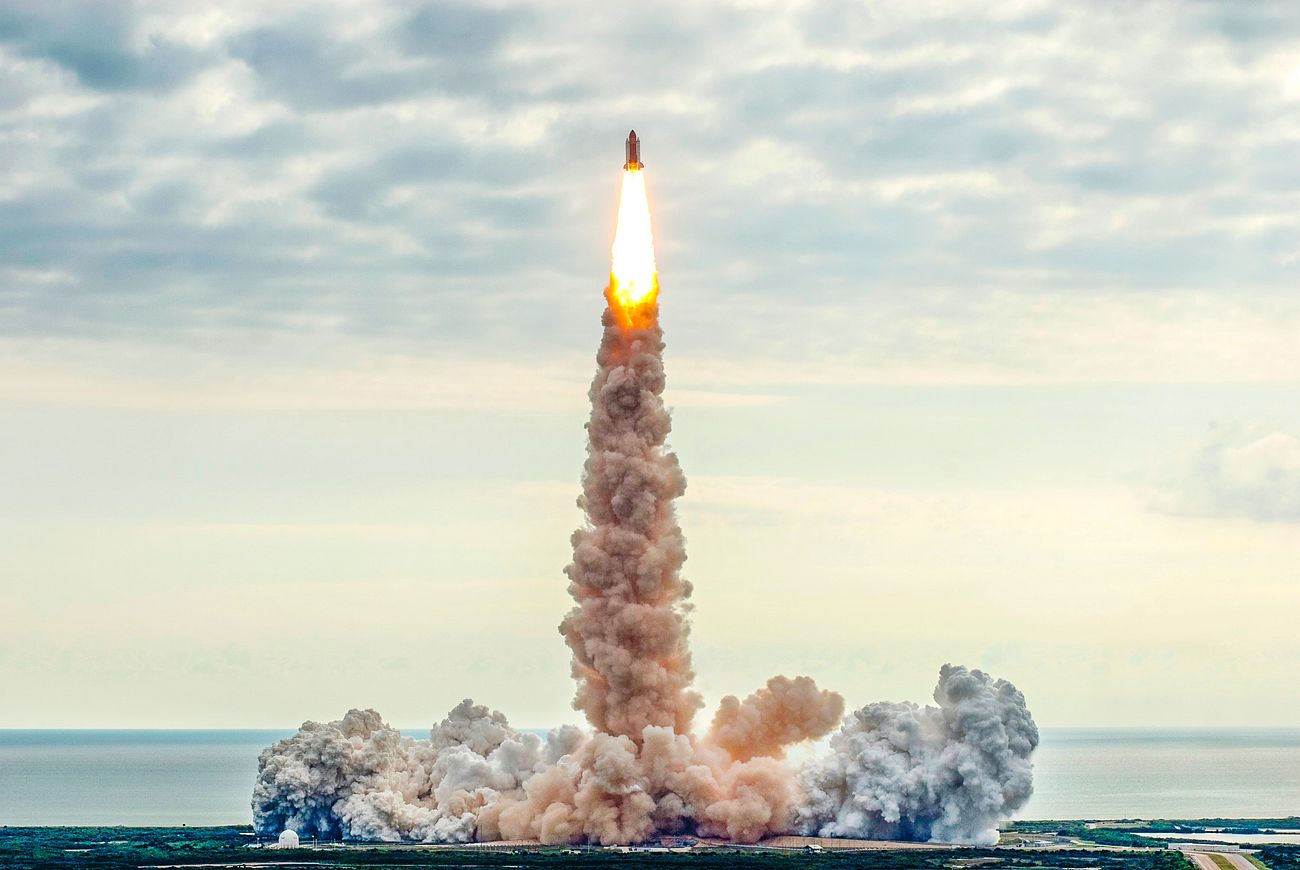 Against all odds, for the first time since I started making birthday resolutions well over a decade ago, I accomplished all of my goals last year. To be sure, most of them were pretty vague: take better care of my body, write more short fiction, and read to expand my horizons. My thirtieth year of life did not go as planned, but despite the many personal, professional and existential crises that threatened to derail me, I accidentally did everything I set out to do in 2020.
When the pandemic shut everything down, I found solace in my daily walks around the neighborhood. And when Jura, our puppy, came to live with us, those walks became longer and more frequent. At one point in the fall, I was averaging almost four miles a day and feeling better, stronger, more energetic.
After a months-long creative rut (during the aforementioned existential crisis of living through a global pandemic), I started writing. My output this year was more than it has been in years. I published three short stories and one article in various journals and periodicals, which still feels like an incredible feat. I also dove into a long-neglected project of editing a collection of linked short stories I wrote with some friends back in our high school and early college days. In it's final, printed form, it will be over 500 pages long and will commemorate a wonderfully formative and creative time in our lives.
Finally, I set myself the challenge to read and learn more. Just one week before COVID-19 upended the world, I completed my Strategic Communications and Public Relations certificate. Throughout the year, I read heaps of books — over 4,000 pages worth of fiction and nonfiction. Along the way, I learned a lot from journalists and academics by reading probably hundreds of articles throughout the year touching on subjects as diverse as systemic racism, geopolitics, history, and quantum mechanics. This year, I was reminded of why I love books so much and how much comfort the written world can provide during times of stress and uncertainty — whether it's through new information or pure escapism.
So, how do I plan to top those birthday resolutions this year? It won't be easy. But I hope to use the momentum of last year to catapult myself to new heights in the year to come. Because what is the past if not a booster rocket, lifting us into a higher orbit in the future? Here's what I'm resolving for 2021:
Prioritize Self-Care
This is a tough one for me. Last year was personally difficult. I lost my job, lost out on vacations and events and seeing friends. Even though I'm an extroverted introvert by nature and don't mind spending time along at home, there were times when I was so worried about the future that I couldn't imagine a scenario where anything got better, ever. I realized that I wasn't taking very good care of myself. I may have been attending to my physical needs — sleeping, eating, exercising — but I was neglecting my mental well-being. Things eventually did get better, but I know that I need to do a better job of caring for my whole self, physically, mentally, and emotionally. That will mean knowing when to stop doomscrolling, when I need to talk to my spouse, and setting healthy boundaries for myself. 2020 was a wake-up call I intend to answer.
Follow My Creative Whims
Last year, I wrote a lot and broke out of my shell a bit more as a writer. I started to incorporate more speculative elements in my fiction and people seemed to enjoy that aspect of my work. In the past, I've often kept my pieces intended for publication rather grounded, but letting go of reality (or at least, loosening its grip on my creative freedom) allowed me to follow my instincts in exciting and unexpected directions. I also experimented more with stories that comment on timely issues, like the pandemic and climate change. This year, I resolve to trust my writerly intuition; to worry less about what someone else might define as "literary" and worry more about what kinds of narratives make me want to keep reading. If I enjoy writing it, chances are someone will enjoy reading it.
Bake the Perfect Loaf of Bread
A few years ago, probably as a result of binge-watching the Great British Baking Show, I started to learn how to bake bread. I made some progress and had a few good bakes, but this year, I want to take it to the next level. Not to merely bake something adequate, but to create a flavorful, crusty masterpiece to rival the best bread I could buy at my local bakery. I declare this the year of pre-ferments, long rises, kitchen scales, proofing baskets, and steam-filled dutch ovens. This year, I shall bake the perfect loaf of bread. So say we all.
For the first time in a long time, I have no preconceived ideas about what this next year of life will bring me. Last year has taught me that the status quo can change in an instant. The year ahead is filled with challenges I can't begin to anticipate, but I hope to face each one with courage, determination, and a sense of wonder.
Twelve, eleven, ten, nine.
Ignition sequence start.
Six, five, four, three, two, one, zero.
All engines running.
Liftoff.
— 30 —
Jonny Eberle is a writer in Tacoma, WA. His newest short story, Firemaker, is now available to read in the current issue of All Worlds Wayfarer. Follow along with updates on how this year's resolutions are going by following Jonny on Twitter or subscribing to Jonny's newsletter.